Dialog.ua is Ukrainian socio-political and analytical news media portal. More than 7,5 million visits per month. More than 25 news articles per day. The goal was to make the site more intuitive and Google friendly. 
Problem: bad usability through overloaded interface. Too much information on a page. Small fonts, disorder. Poor Google conversion rates and KPIs. 
Solution: the interface became user orientated, clear and minimalistic. The UX was redesigned from scratch, I have created a new structure, UI design and brand style.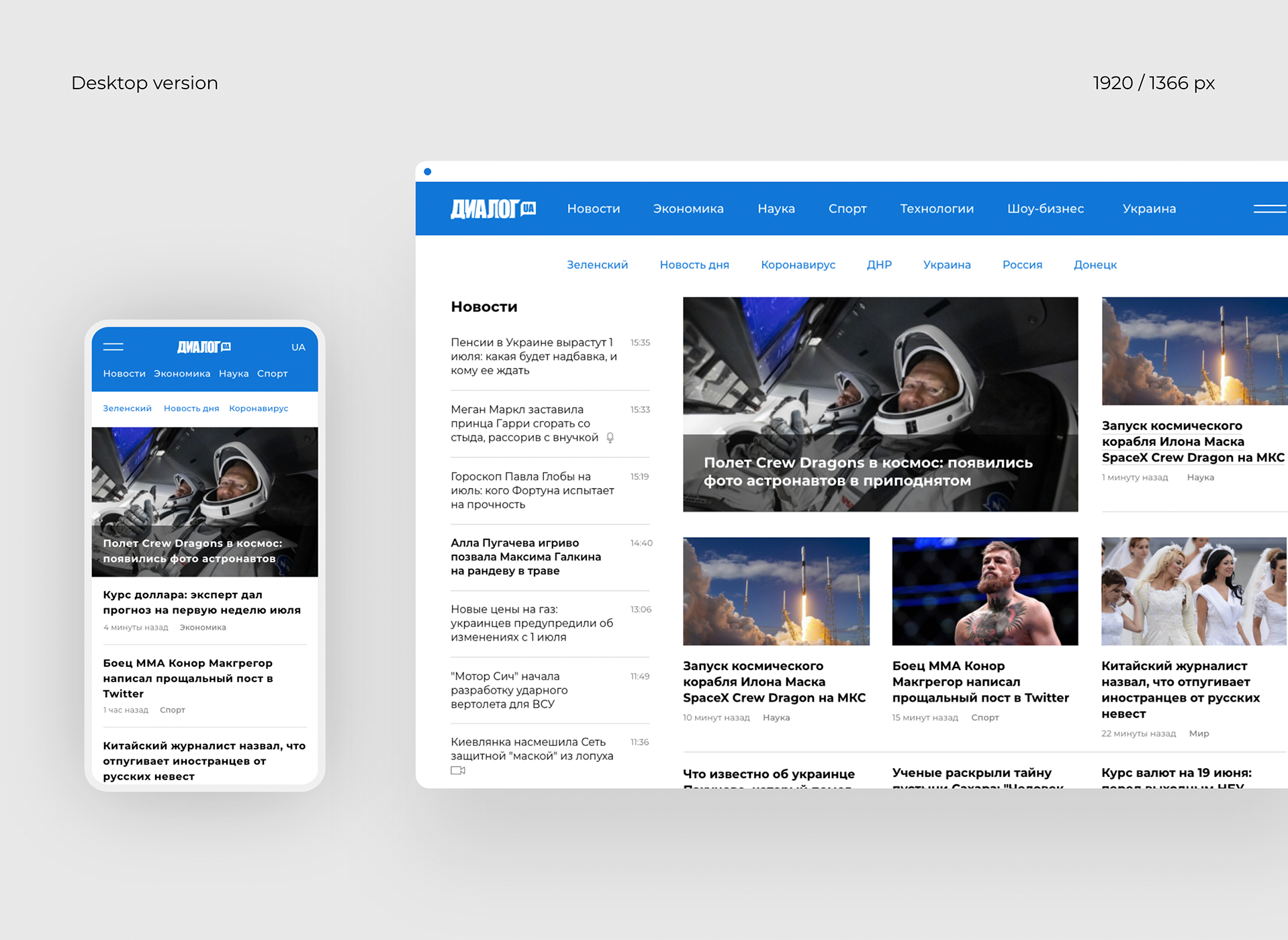 I researched top Ukrainian news portals and made the list of advantages and weaknesses. Then I rethought the user flow, made it easier and intuitive. Reconstructed information architecture and created UX prototypes. 
Together with the client's team we've made a series of workshops, defining the key elements and making revisions of the prototypes for the mobile and web versions. Then I created high-fidelity UI design for all popular devices and screens.